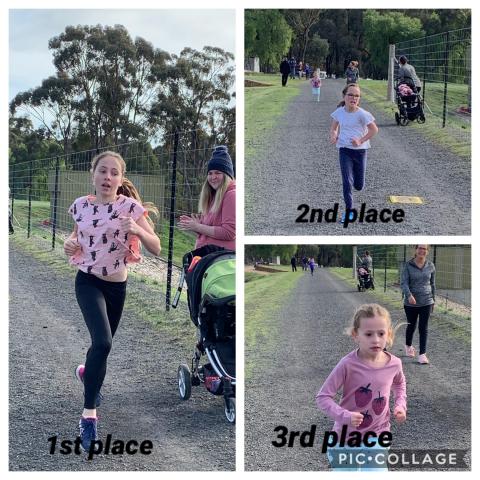 Amelia Boase has followed on from her brother's win in our previous race to take the honours in Race 6 of the Kids 1klm run today held out at Crusoe Reservoir.
Finishing a close second was Olivia Gaskin, who started off the same handicap as the winner, the two enjoying a great tussle for the whole race. Third place went to Milly Rose Goodall-Hoffman, who has really improved as the season goes on.
Full list of finishers below. Next Sunday we are out at the Huntly Livestock Exchange.
Amelia Boase
Olivia Gaskin
Milly Rose Goodall-Hoffman
Emelia Cutler
Quinn Guthrie
Jack Gaskin
Abel Boase
Edward Boase
Maeve Goodall-Hoffman