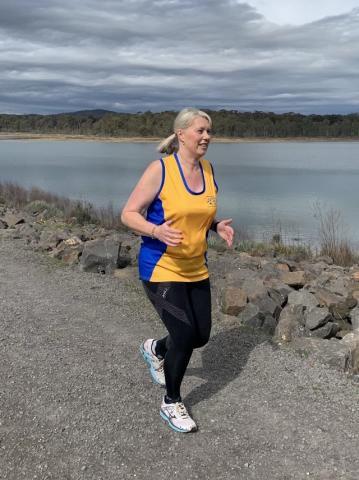 Justine Graham has won today's Race 13 of the BAC Season held over 3.2km at Crusoe Reservoir in much improved conditions compared to last Sunday.
In only her fourth club run, Justine took a whopping 23 seconds per kilometre off her PB pace to grab the win by just 1 second. Coming home super strong was Kevin Shanahan who couldn't quite make up ground. Third place went to Kylie Stevenson who was also in her fourth club run Kylie took 25 seconds per kilometre off her PB pace. Both Justine and Kylie had been running the 3km non-competitive distance throughout the 2019 season and had stepped up to the main races as the season wore on, showing today what great improvements they have made. Well done ladies.
Next week we have the final race, the Dick Kitt Final being held at Woodvale Recreation Reserve for the top 20 point earners from the season.