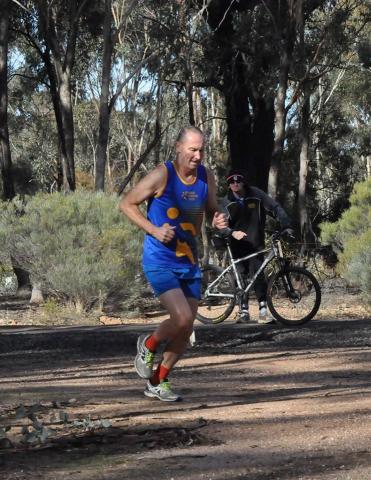 Dale Lowe has won today's 5km run in Race 12 of the BAC Season held in wet and cold conditions at No.7 Reservoir at Crusoe.
After 3 second places and a third place, Dale was so ready to win and his determination showed today. In rainy, wet and trying conditions, 25 runners braved the conditions to build on points for the upcoming final. Dale got to the front with 500 metres to go and held on to win by 20 seconds. In second place was Phil Noden who has had a very strong month. In third place was Kerry Ellis, who sprinted to the finish line to just deny Peter LeBusque who finished fourth, with Kevin Shanahan not far behind.
Next week we are out at Crusoe Reservoir for the non-penalty 3.2km run before we finish the season the following week with the Dick Kitt Final at Woodvale Recreation Reserve.