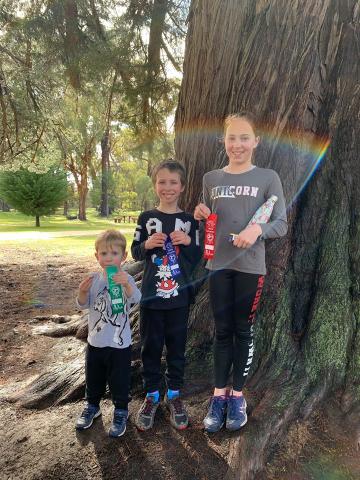 Edward Boase has gone from last to first to win today's Race 12 in the Kids 1km run held in icy and wet conditions at No.7 Reservoir at Crusoe. Starting off the backmarkers handicap of 2.30 Edward grabbed the lead with 100 metres to go and held on to win.
Edward grabs bragging rights in the Boase household beating sister Amelia who finished 2nd and younger brother Abel who came home in 3rd, completing an unique trifecta for the family. Alirah Norton was brave finishing not far behind in 4th whilst young Maeve Goodall-Hoffman came home in 5th place.
A brilliant effort by all in the wet conditions, not only can you run well but apparently you can swim!
Next week we are out at Crusoe Reservoir.