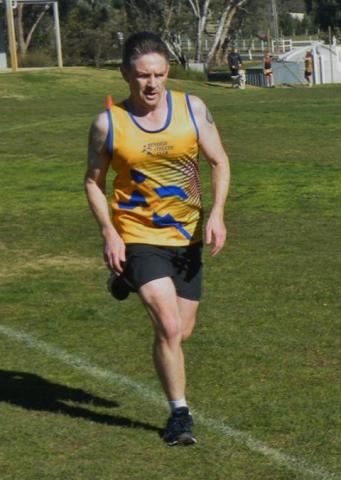 On a course where only the toughest prevail Kane Ellis has grabbed the win in today's Race 11 of the BAC season held over a distance of 6.5km in the physically challenging hills of Mandurang.
Kane's wife Kerry took out race 3 of the season in May and since then Kane's been plotting his revenge, benefitting greatly from the advice and encouragement of his wise old mentor Mark Stevens.
Starting off a handicap of 8 minutes, Kane hit the front with 2km to go and managed to hold off the charge home. In second place was Dale Lowe who continues his amazingly consistent season with the fast finishing Phil Noden a further 6 seconds behind.
Fastest male was Josh Sait in 23.41 whilst Ingrid Douglass was the fastest female in 28.00.
In the 3k event a great race finished with Kylie Stevenson's time of 18:00 being just a little too quick for Nicole Wilson (18:08), with Justine Graham not far behind, finishing in a creditable time of 18:33 on perhaps the toughest course of the year.
Next Sunday is the 12th and final race to gather aggregate points with the BAC before the Dick Kitt final on August 25. We are back out at No.7 Reservoir at Crusoe for a 5km race which thankfully will be on flatter ground.