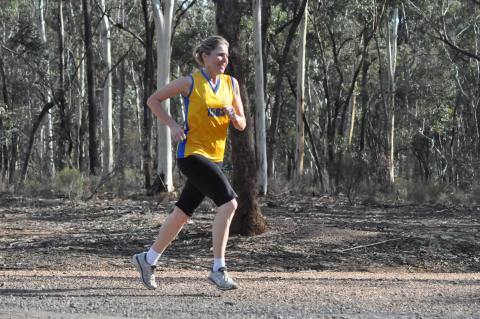 Ingrid Douglass has put in a strong performance to win Race 7 held out at Huntly Livestock Exchange.
Ingrid also took out fastest female to cap off a great day. Running strong from the start, Ingrid was determined to work her way through the field early. Peter Le Busque worked hard to keep up with Ingrid but couldn't quite match her, finishing 6 seconds behind in second place, in what was Peter's best run this season. Third place went to last week's second place Andrew Sait who has put together some very strong performances.
Nick Edwards finished fourth, back for his first race in 2019 after joining the Army earlier this year. Nick has shown that he will be a force to reckon with in the second half of the season when he can get time off base! Dale Lowe finished fifth after another strong run.
This week's edition of the battle of the Ellis clan was another one-sided contest, even Kerry looked a little sorry for Kane as she left in her wake yet again!
After the race Club members went back to Carol and Rod Stewart's home for one of the social highlights of the season, the extremely well-catered lunch.  This was one event where everyone who attended came away a winner. 
Next week we are at Woodvale Recreation Reserve for a 6.5km run.