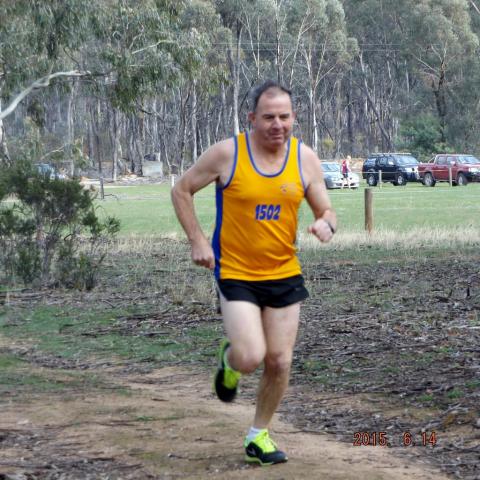 After son Josh and daughter Gab won early races in the Bendigo Athletic Club cross-country season the pressure was on their father Tony Sait in Race 4 over 8k at the Woodvale Recreation Reserve on Sunday.  Displaying nerves of steel Tony just lasted to grab the win by 4 seconds from fast-finishing Luke Matthews with the ever-reliable Aaron Norton third. 
In the 3k event Kylie Stevenson ran 19:20 to win from Cherie Gastin (19:56) with third place going to Justine Graham (20:24).
Next week we are out at Keith Noden's property for the standard 10.30am race start. Nobody really cares about the race, more importantly it is the fantastic morning tea that Keith puts on that has us running fast.....