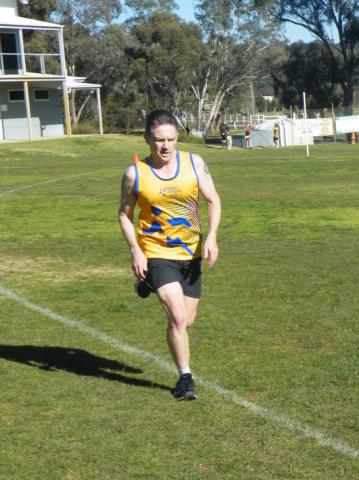 Kane Ellis was victorious in the 11th race of the Bendigo Athletic Club held through the hills of Mandurang on Sunday morning.
The physically challenging course held no sway over the likes of Ellis who comfortably defeated runner up 'Dan Ryan' by 37 seconds.
26 runners lined up alongside Ellis to contest the 6.5km track in which Ellis was the 6th runner to start with a handicap of 7:30.
With less than a 1km to go, Ellis surged to the front of the field and held off a fast finishing Dan Ryan to win the Central Test sponsored event.
3rd across the line and also fastest runner of the day was Jacob Nolan in a time of 22:49 with Dan Ryan running 2nd fastest.
Ingrid Douglass was the fastest of the women on the day.
Next Sunday is the 12th and final race to gather aggregate point with the BAC before the Dick Kitt final with racing commencing 10:30am at the Woodvale recreation reserve.