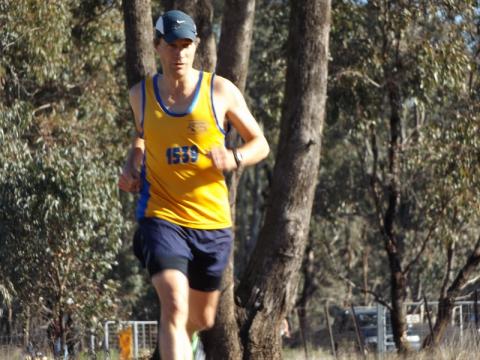 Ben Goode has taken out the win for race 6 of the Bendigo Athletic Club.
Goode started the race with the pressure of being one of the race favourites, but composed himself to run a great race and win the Purtill's Nursery sponsored 8km in a time of 30:06.
Goode defeated his closest rival, John Bailey by more than 30 seconds to win Sunday's race.
John Bailey was runner up in the Huntly 8km with Adam Parker running on to finish in 3rd.
Today's success for Goode comes off the back of other great runs during the BAC season including a 2nd and a 3rd place in two of the last three races.
On top of today's win, Goode also took out 1st place in the open category and ran the 3rd fastest time for the day.
Jacob Nolan ran fastest time in a time of 28:34 beating Adam Parker's time of 29:04 by 30 seconds. Though the mentally drained Nolan struggled to close the gap between himself and the Darkhorse Parker, he managed to persevere and deny Parker fastest time once again.
It was also a narrow race amongst the veterans today with John Bailey winning the category and Ingrid Douglass just holding off Tony Sait for second.
Next Sunday's race is a 5km over at the Mandurang cricket ground.
Category results:
Fastest time: 1st Jacob Nolan, 2nd Adam Parker, 3rd Ben Goode.
Open: 1st Ben Goode, 2nd Adam Parker, 3rd Dan Ryan.
Women's: 1st Ingrid Douglas, 2nd Rhonda Schultz, 3rd Carol Stewart.
Veterans: 1st john Bailey, 2nd Ingrid Douglass, 3rd Tony Sait.
Under 23: 1st Jacob Nolan, 2nd Reza Azimi.