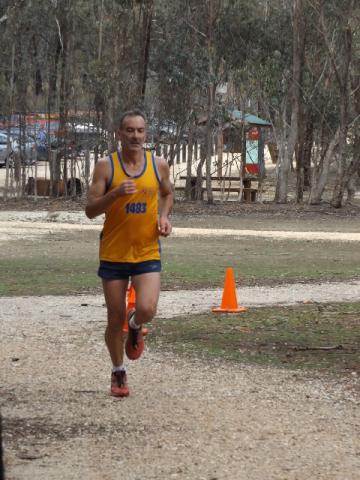 Congratulations to Greg Hilson on winning race 5 of the Bendigo Athletic Club's Cross Country season!
Hilson won the 8km event, sponsored by Central Trophies in a time of 33.40 mins just three seconds in front of Adam Parker in second and Mark Perdon a further 43 seconds behind in third.
This was a combined race with the Victorian Cross Country Leauge who are based in Melbourne and todays race was held at the beautiful Woodlands Historic Park near Bulla.
As it was a combined race with the VCCL the BAC's event was held under sealed handicap conditions with Hilson being announced the winner before the presentations of the overall race results.
Overall winner of the combined clubs was the VCCL's Joel Donner who just held off Bendigo's Adam Parker who took out second in the overall placings to make it two seconds in the one day!
Coming in third was another VCCL runner in Daniel Lawlor.
The BAC now has a rest week for the Queens Birthday Long Weekend before returning again on Sunday the 18th of June.
The next event will be another 8km race, sponsored by Purtill's Nursery out at the Huntly Livestock exchange.
Race starts at 10.30am with the kids 1km event to follow the main race.
Enjoy the break and we'll see you all on the 18th for race 6!