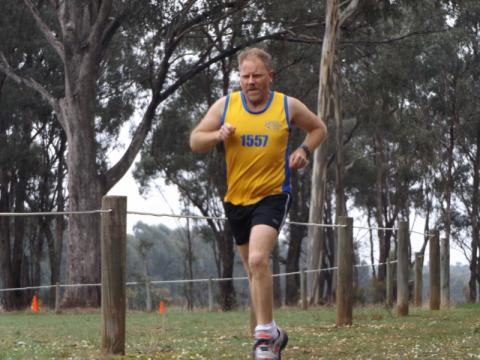 After having come 2nd in the previous two races for the season, Rick Ermel has finally claimed victory in the third race of the Bendigo athletic club.
Ermel used his legendary 19 years of club champion experience to hold off a strong finishing Ben Goode and Ingrid Douglass to win the 6.5km Bridge Hotel sponsored event.
The much flatter course at Woodvale suited Ermel, as he was able to improve on his last 6.5km time at Mandurang by nearly a minute to win in a time of 27.28.
Ermel also came 1st in the veteran's category ahead of Ingrid Douglass and Rod Stewart.
Ben Goode ran an excellent race to finish 2nd improving on his 8th placing from the first race in the season. Goode also won the open category in the event in front of Adam Parker and Ryan Shelton.
Ingrid Douglass showed good form and raced to 3rd place running nearly a minute and half quicker than her previous BAC race. Douglass was also the 1st female to cross the line coming first in the women's category with Jess O'Hara coming 2nd and Rhonda Schultz finishing 3rd.
Jacob Nolan remains unbeaten in fastest time honours finishing in a time of 22.39 ahead of Adam Parker and Dan Ryan.
Next Sunday's race is a 6.5km at Millers Flat Rd., Whipstick starting at 10:30am.