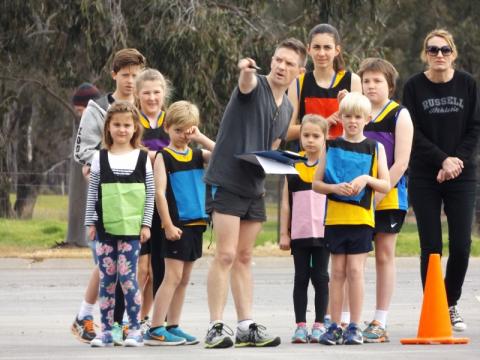 The final event in the Junior season was the Central Test-sponsored Family Relay event with each runner completing a 1km leg before handing over to their team-mate.  The eventual winners were the fleet-footed brother and sister combination of Olivia and Jaymin Boulton who were having their last run with the Club before moving to Queensland.
The Boulton's passed the Parker brothers, Jack and Baxter in the dash to the finish, but the courageous Parker's managed to hold on for second, relegating classy backmarkers Tanner and Jazlin Fear to third.  Despite giving all their competitors a large start the Fear's reeled in the field to only fall 16 seconds short of victory.
Sisters for the day, the consistent pair of Livinia Douglass and Isabella Ellis kept the rest of the field honest before narrowly missing the placings in fourth place, leaving the youngest and tiniest competitors, Georgia Ryan and Harper-Lee Basten to round out the field in fifth.
All competitors had tasted individual success by winning races during the season, and all performed above expectations today.
Team times for the event are:
| | | | | |
| --- | --- | --- | --- | --- |
| Place | Runners | Go Time | Actual Time | Finish Time |
| 1 | Olivia and Jaymin Boulton | 2:53 | 8:52 | 11:45 |
| 2 | Jack and Baxter Parker | 2:38 | 9:18 | 11:56 |
| 3 | Tanner and Jazlin Fear | 4:18 | 7:43 | 12:01 |
| 4 | Livinia Douglass and Isabella Ellis | 2:48 | 9:27 | 12:15 |
| 5 | Georgia Ryan and Harper-Lee Basten | 0:00 | 13:14 | 13:14 |